20th Patient Recruited to the SCIENCE Study – BHSCT
August 30, 2022
As we enter the last days of August, I'd like to highlight the amazing work being done on the SCIENCE Study by NI Clinical Research nurse Leeann Bryce and the wider Trauma and Orthopaedics team, in Musgrave Park Hospital, BHSCT.
The SCIENCE Study – Surgery or Cast for Injuries of the EpicoNdyle in Children's Elbows is a multi-centre prospective randomised superiority trial of operative fixation versus non-operative treatment for medial epicondyle fractures of the humerus in children.
The SCIENCE study is sponsored by the University of Oxford and funded by NIHR.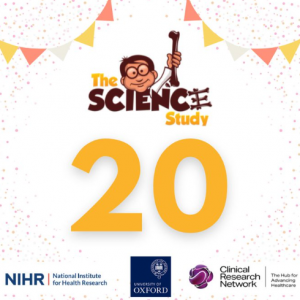 Leeann and the T&O research team have just recruited their 20th patient – An amazing achievement due to the rareness of the injury.
To find out more about the SCIENCE Study click here. 
Back