Belfast Trust Child Health team Awarded Champion status by SurfON Trial
January 27, 2023
The Clinical Research Network Child Health team based at the Royal Jubilee Maternity hospital, Belfast have been awarded champion status by the SurfON Trial for their outstanding recruitment.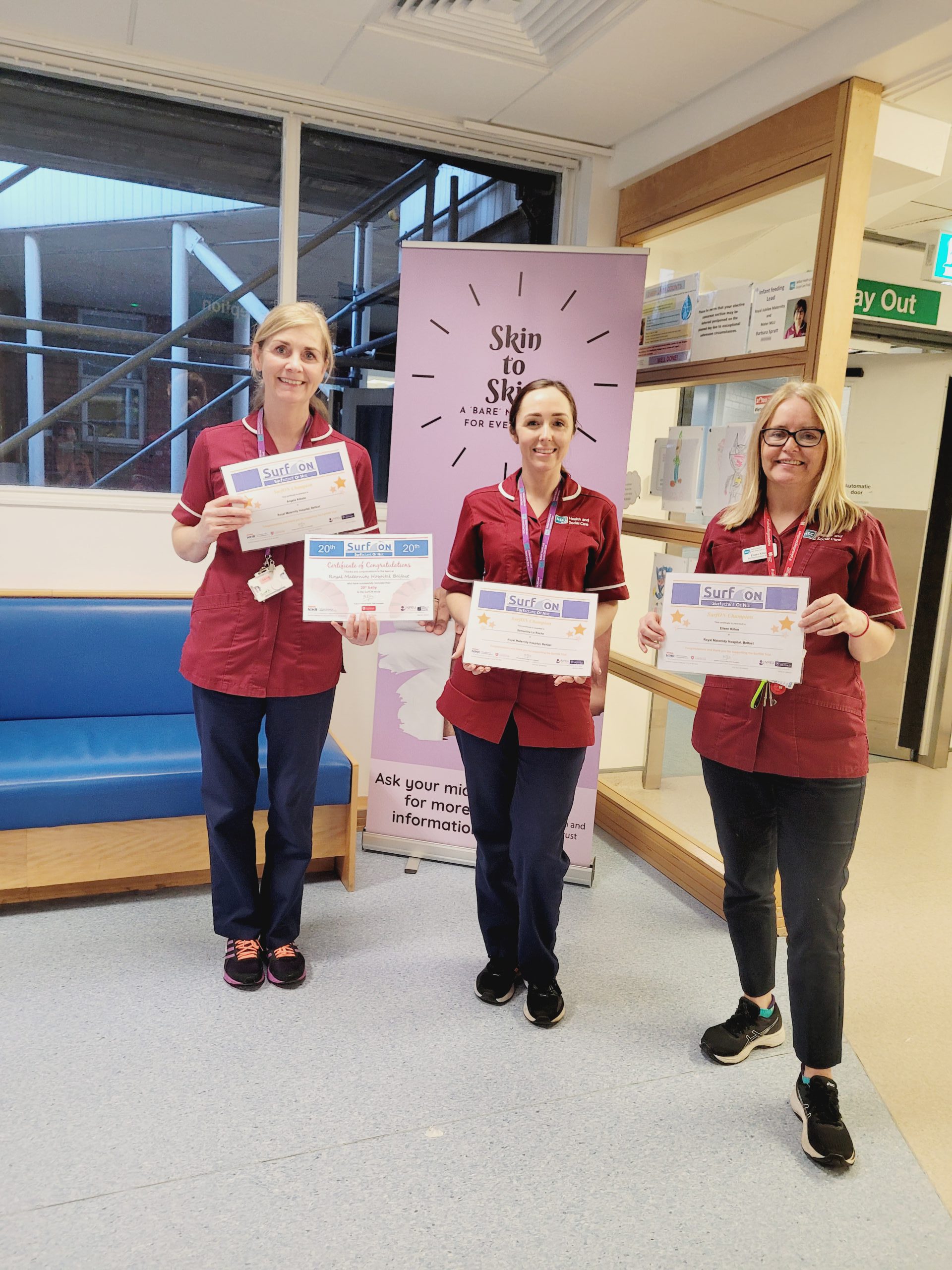 Child health nurses Angela Abbate, Samantha LaRoche and Eileen Killen (pictured) accepted their individual champion certificates as well as another Certificate of Congratulations on recruiting their 20th baby to the study. Champions are members of the team who go above and beyond, raising awareness about the trial, training other staff members and helping parents make informed decisions about trial participation.
SurfON is a multicentre, open-label, randomised controlled trial of early surfactant therapy versus expectant management in late preterm and early term infants with respiratory distress. The study is run by the National Perinatal Epidemiology Unit Clinical Trials Unit (NPEU CTU) at the University of Oxford.
The study is funded by the National Institute of Health Research (NIHR) [Health Technology Assessment (HTA) programme and sponsored by the University of Leicester. Find out more here.
Huge congratulations to the Child Health team.
Back