Clinical Research Network launch new brand, innovative new website and communications strategy
November 17, 2022
This week the Clinical Research Network Coordinating Centre based at the Royal Victoria Hospital Belfast, launched their new brand today. Working in collaboration with Yellow Design branding specialists, the team presented their new brand, new website and strategic roadmap for the future to an audience of internal and external stakeholders from across HSC, academia and PHA partners.
Clinical Research Network Director: Professor Jonathan Jackson and Clinical Research Network Senior Manager Paul Biagioni launched the new brand at an engagement event hosted at BHSCT.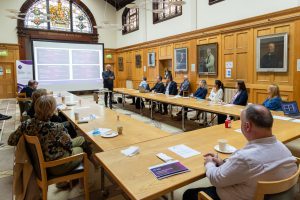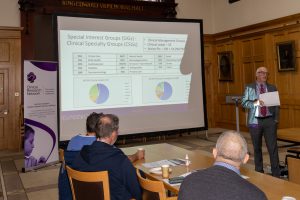 Creative Director for Yellow Design, Michael McGlade led a presentation on the rationale behind the project, the re-branding journey, how success was achieved and how the new communication platform can support future developmental plans for the Clinical Research Network.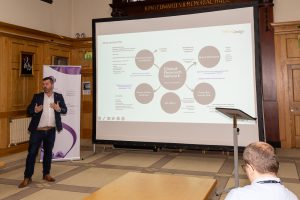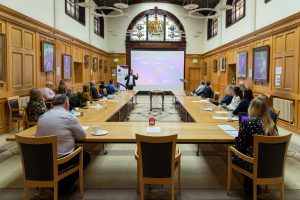 The Clinical Research Network is the dedicated hub for advancing the delivery of nationally important clinical trials and other high-quality research across Health, social and primary Care environments in Northern Ireland. Fulfilling a vital role within the wider UK Clinical Research Networks, the NI network enables delivery of clinical trials and other high-quality research within the healthcare environment.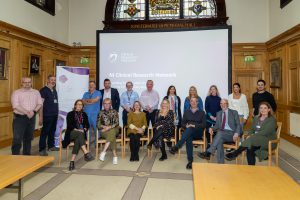 The objectives for the Clinical Research Network are to:
Enhance the quality of clinical research undertaken within HSC
Facilitate local integration of clinical research within HSC structures and services
For the Clinical Research Network to become an integral clinical and administrative resource within iREACH.
Assist our research governance partners with the development of a regional approach to research governance.
Re-evaluate the relationship between Clinical Specialty Groups, Clusters and Trusts to make efficient use of limited research monies, staff and resource.
Provide increased support for Clinical Leads, Chief Investigators, Primary Investigators & Clinical Management Groups.
Increase staff diversity across a broad range of professions.
Encourage resource development and reinvestment within the network.
Maintain high Recruitment to Target metrics and improve First Patient First Visit timelines to make NI an assured location for the delivery of research.
Encourage greater partnership with patients and carers.
Increase opportunity for patients and staff to engage in clinical research in NI.
Improve Clinical Research Network profile, visibility and communications.
Enhance the Regional, National & International profile of the NI Clinical Research Family.
Keep up to date with us via Twitter: https://twitter.com/NICRNCoordCentr
Back