NI Clinical Research Network Critical Care research team win first place at the Belfast Trust Chairman's Awards
February 22, 2023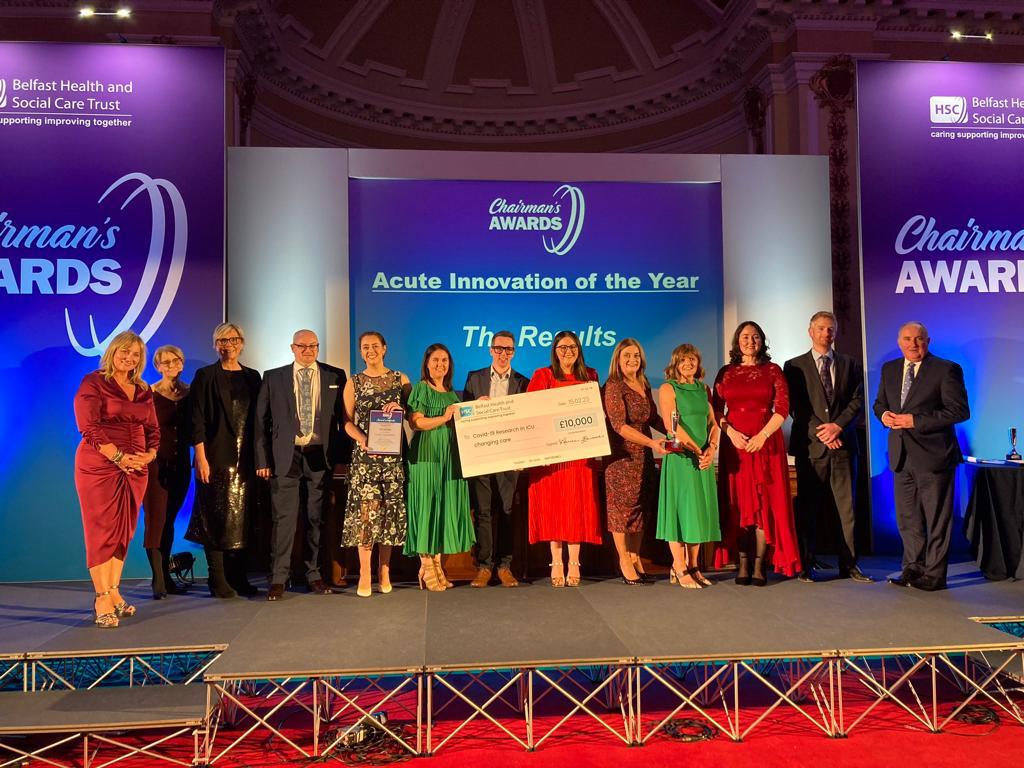 After a three-year absence, the Belfast Trust Chairman's Awards returned for a special awards ceremony at Belfast City Hall on Wednesday 15th February.
During 2021, 173 entries applied for a chance to be recognised for the amazing work carried out by staff particularly during the pandemic. The evening was hosted by Trust Chair, Peter McNaney, speaking at his last Awards ceremony, Peter said: "The last few years have been dominated by Covid-19 and our response to it."
"Belfast Trust's response to the Pandemic was truly remarkable. You might say it was your finest hour. The courage, ingenuity, and utter speed with which this Trust went about its business was staggering. In addition, the resilience and fortitude you and your colleagues showed was like nothing I had witnessed before." 
The NI Clinical Research Network, Critical Care team won first place at the Belfast Trust Chairman's Awards in the 'Acute Innovations' category for Covid-19 Research in ICU changing care.
The award, worth £10,000, was in recognition of the team's work in recruiting critically ill patients to clinical trials during the COVID-19 pandemic.  The REMAP-CAP trial (https://www.remapcap.org), to which the team in Belfast recruited over 130 patients during the pandemic waves in 2020 and 2021, helped to show the life-saving effects of steroids and IL-6 inhibitors, thus rapidly changing practice in the treatment of patients with COVID-19 and showcasing the benefits of clinical trials embedded in clinical practice.
Critical Care co-lead, Dr John Silversides said, "The critical care team would like to acknowledge the contribution of all those from the wider NICRN and NICRF teams, as well as the R&D department, pharmacy and the very many nursing, medical and other colleagues without whom this would not have been possible."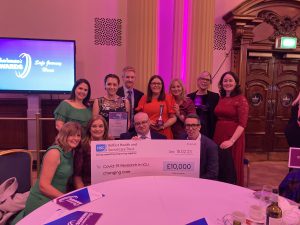 An amazing and very well deserved acknowledgement – Congratulations to everyone involved.
For a full list of the 2023 Chairman's Awards winners click here.
Back