Primary Care Research Nurse, Mrs Claire Leathem retires after 40 years of Nursing
August 4, 2023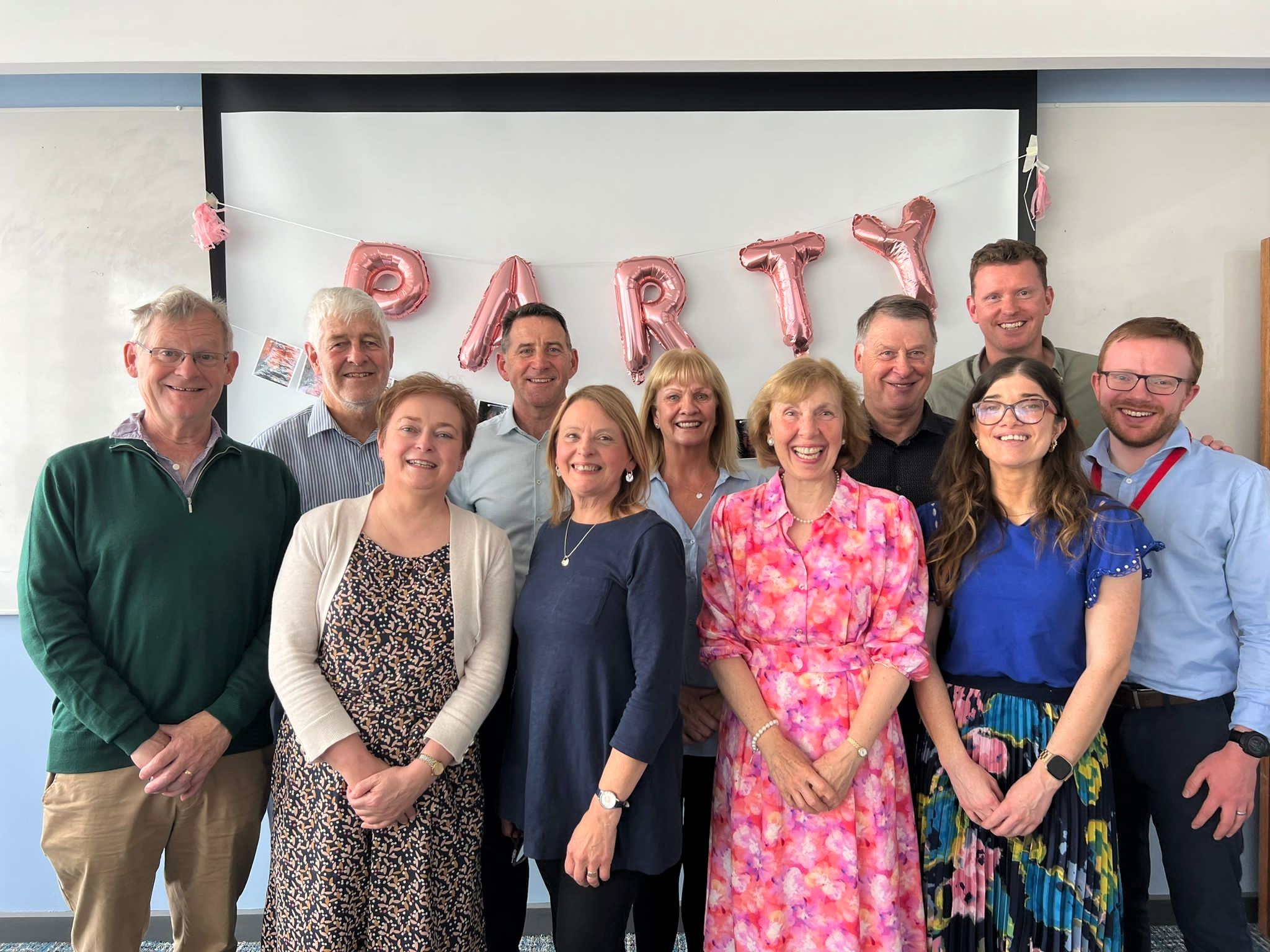 Research colleagues, primary care colleagues, mentors and old friends gathered at Dunluce health centre to celebrate the long and successful career of Claire Leathem. Claire began her nursing career in the 1980's the majority of which was spent in the primary care environment, including the NI Clinical Research Network Primary Care research team which Claire co-led with professor Nigel hart, QUB for more than a decade.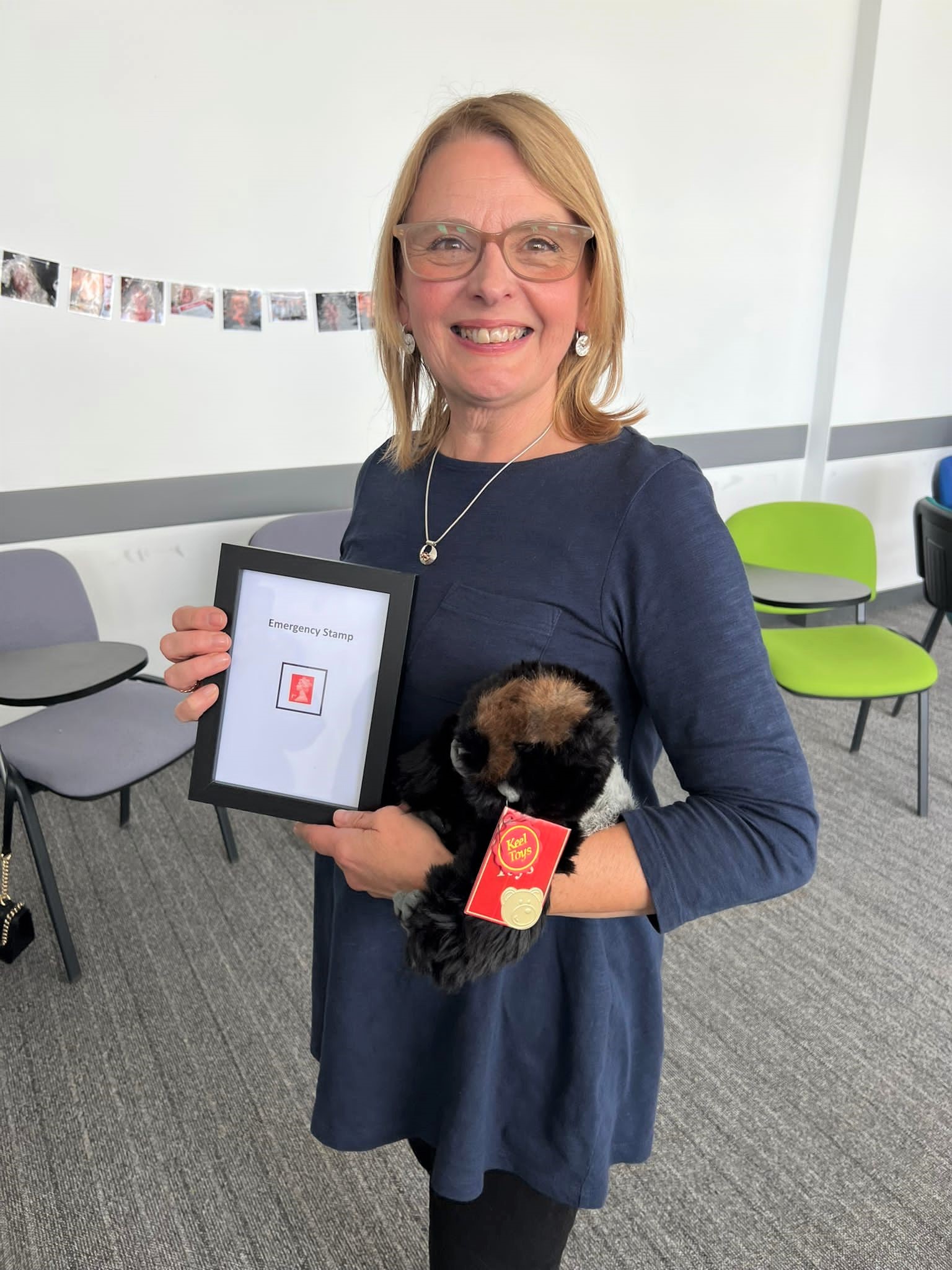 At a party organised at Dunluce health Centre, some of Claire's colleagues made speeches about Claire and her career. Dr Paul Biagioni, Senior manager of the Clinical Research network has this to say, "I'm going to miss you so much Claire. Not just your professionalism and dedication that we could always depend on but just your cheery self at the end of a phone."
Professor Nigel Hart, QUB and co-lead of the NI Clinical Research Network primary care group said, "It has been a total pleasure and an absolute privilege to have worked with you over all these years. No-one has contributed more to research in Primary Care in Northern Ireland than you. And it's not just what you have done but the way you have done it Claire. Your manner, your thoughtfulness and your kindness set you apart. Your retirement leaves a gap that will be impossible to fill. I will miss you in ways that are too many to list."
Finally Professor Margaret Cupples, long-time friend and mentor of Claire gave a moving speech saying, "You are leaving pretty huge shoes to be filled. Thank you for all your untiring support of general practice, primary care research and people – nothing was ever too much for you to do; your thoughtfulness was second to none. It was always a pleasure to work with you and to visit your welcoming office. Thank you for all your inspirational help and friendship over so many years. I sincerely wish you many years of pleasure ahead".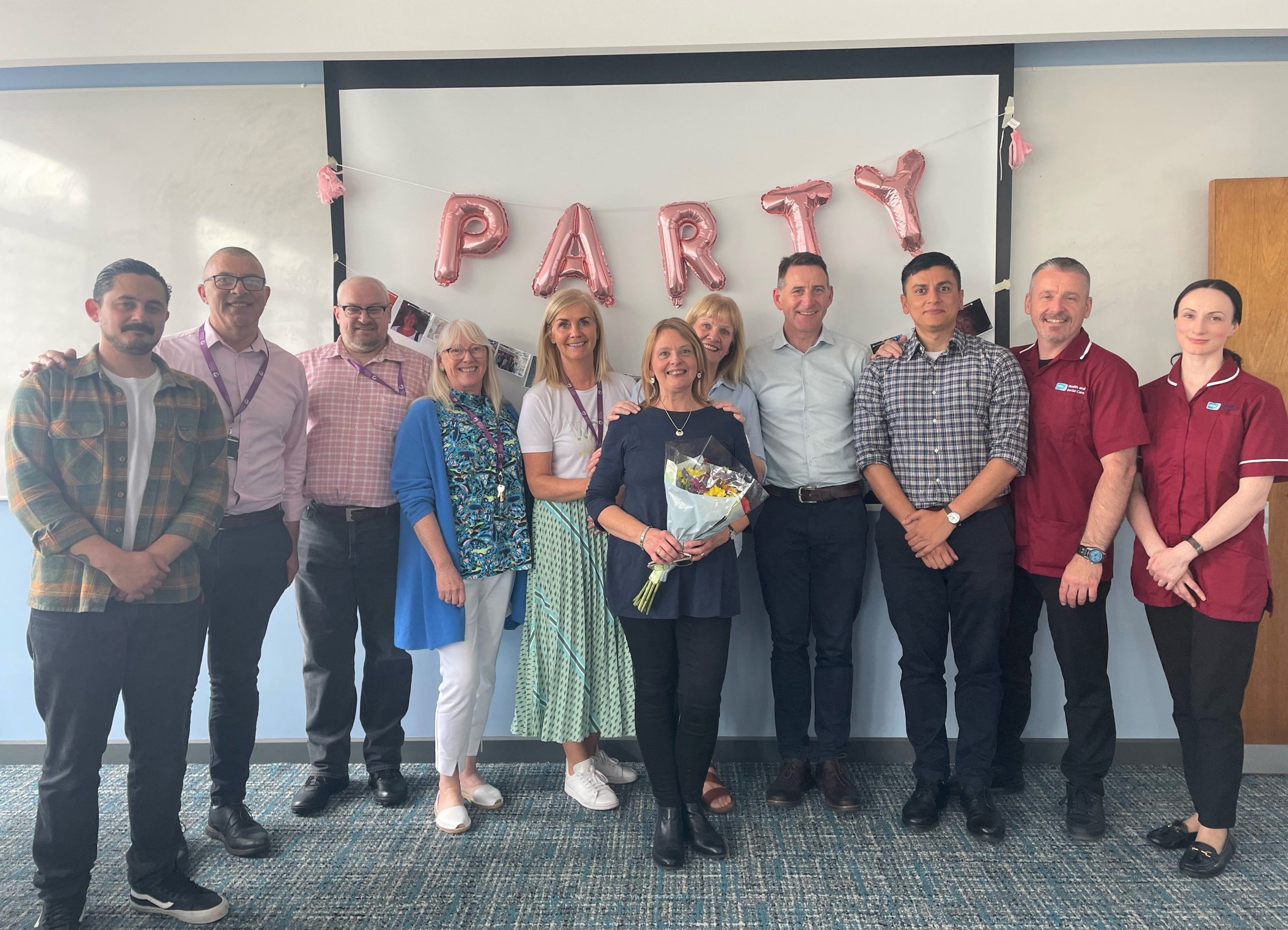 Claire's colleagues were encouraged to send messages of good luck ahead of Claire's departure, here's what some of them had to say:
"what a great privilege it has been to have known and worked with you over the years. "
"Thank you for being so welcoming and for always having the kettle boiled. We will all miss your kindness and your wisdom."
"It has been great working with you Claire as you are always so friendly and helpful".
"Thank you for all your achievements and support, while always being a ray of sunshine."
"You have been a great role model, mentor and it has been an absolute pleasure working with you."
"Thank you for all your help in the past from the treatment room to the research network and for your friendship."
"No words will do you justice. You are one in a million."
"You are one in a billion!"
"Thank you so much for all your kindness and support, we will miss you!"
"You are such a ray of sunshine, the network will not be the same without you. It is so rare to know someone who is so loved and appreciated by everyone she meets."
"I'll never forget the warmth and welcome you gave to (yet another!) fresh faced GPART descending on the 4th floor many years ago. A lot has happened through all those years and you've been a steady and inspiring constant throughout that, always ready with a smile."
"Claire, what a pleasure and privilege!"
"Thank-you for helping and always being there in need. You're the absolute best!"
"Thank you for all your time and support. You will be greatly missed by all the team."
"I have had an absolutely joyful time working under your leadership and guidance. You have taught me so much and your positive outlook and cheerful disposition will stay with me."
"Congratulations on retiring from your long career as a fabulous nurse! May the years ahead be filled with wonderful moments and joy."
"It's been an absolute pleasure working with you over all these years. I am so grateful to you for your passion for primary care research in Northern Ireland and across the UK."
"Many thanks for all the care, effort and time you have contributed throughout the years. We will miss you greatly."
"Thank you for all your invaluable help and wisdom over the years. Your never-ending knowledge and patience has made such a difference to patients, Primary Care staff and all of us who have had the pleasure of working with you.  I will really miss having you as a colleague but feel so lucky to get to call you a friend."
"Claire. I can't believe you are retiring…. Always a pleasure seeing you walking into the practice, eternally positive with a smile for everyone. You will be missed."
"The network won't be the same without you but after a long career of looking after others its time for you to kick back and relax."
"Claire, a truly wonderful Primary Care Lead and Research Nurse. Thank you for all the years you have dedicated to research. It has been an absolute pleasure."
"It was such a pleasure getting to know you… you have made many new GPARTS trainees feel very welcome over the years. Your door was always open not just for advice but also for a chat. Primary care research in NI won't be the same without you!"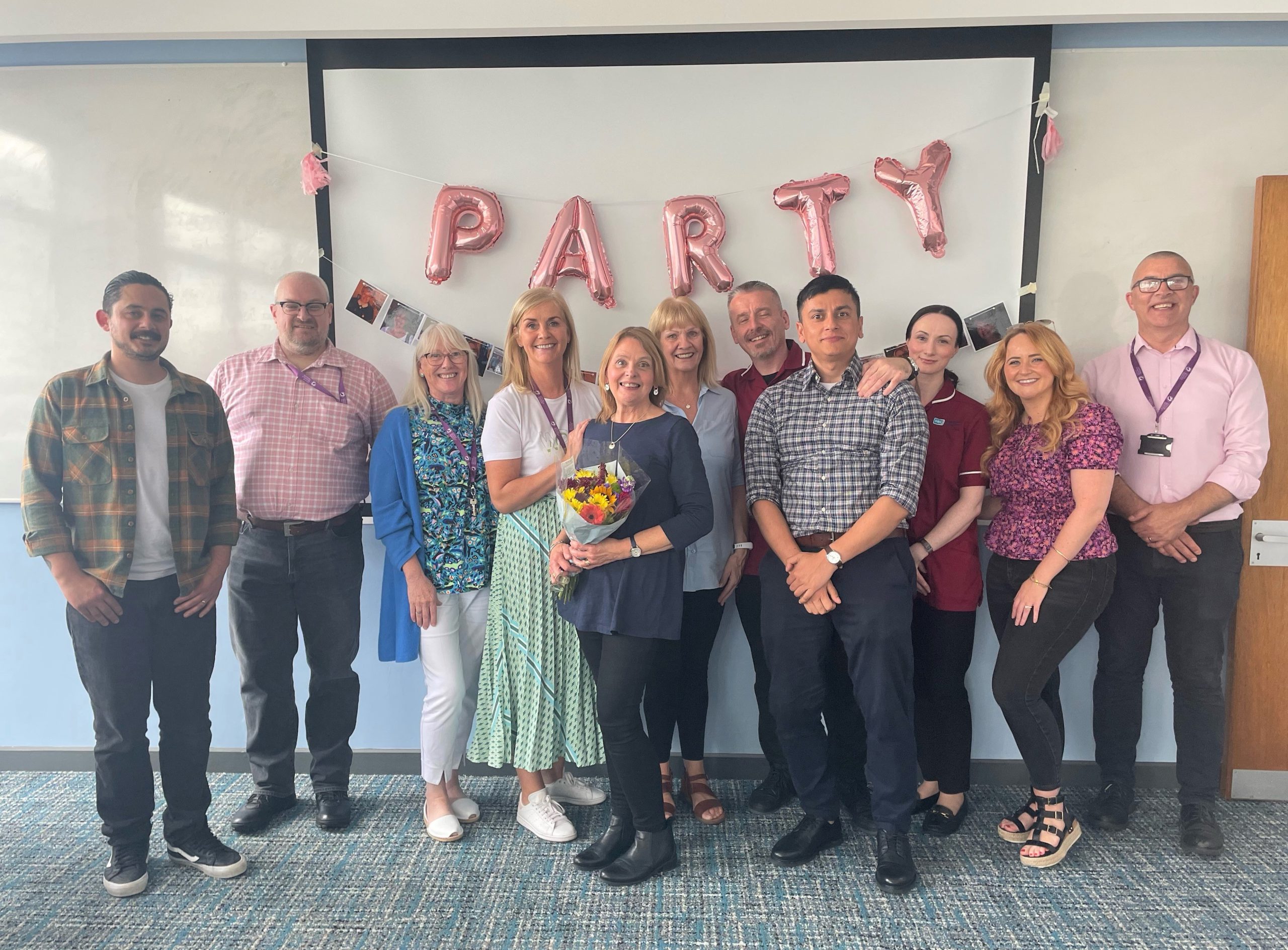 Claire will be sorely missed by her friends and colleagues but we wish her all the joy and happiness in the world for her retirement with her husband Ed and family.
Emma Byrne 04.08.23
Back