Professor Henry Halliday's research posthumously contributes to the healthy recovery of his Great Nephew Jack McAllister.
March 29, 2023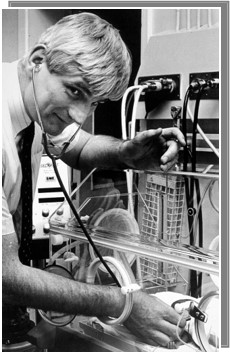 Professor Henry Halliday was a consultant neonatologist and prolific researcher at the Royal Jubilee Maternity Hospital, Belfast. His research included but was not limited to neonatal respiratory disorders and the use of surfactant.  Professor Halliday was at the forefront of developing surfactant for preterm infants and his initial ground breaking research in the 1980's has undoubtedly saved many lives and contributed to better outcomes globally. Sadly Professor Halliday passed away in November 2022.
In February 2023, Professor Halliday's niece Katie McAllister gave birth at the Royal Jubilee Maternity Hospital, Belfast. Baby Jack McAllister was born prematurely at 34 weeks and immediately admitted to the neonatal unit for specialised care.  It was at the neonatal unit that Katie was approached by Dr Cheryl Keel about the SurfON trial. SurfON is a clinical research trial from the University of Oxford which is aims to find, how best to treat babies born two to six weeks early with breathing problems. The trial is based on the use of early surfactant therapy, Professor Halliday's primary area of clinical research. https://www.npeu.ox.ac.uk/surfon
When asked about her experience of the trial, mum Katie, said, "Why would I not have said yes?" As a dentist Katie is personally aware of how research can assist learning and clinical outcomes but this was not the only reason that influenced her decision to take part in a clinical trial. Katie commented on the amazing level of care Jack received in the neonatal unit. How the research team, especially NI Clinical Research Network nurse Eileen Killen was available to answer any questions, offer support and how grateful she was for the treatment Jack received and the positive outcome the surfactant had on his recovery. Katie and husband Leo McAllister felt the trial was simple, safe and perfectly streamlined alongside normal clinical care.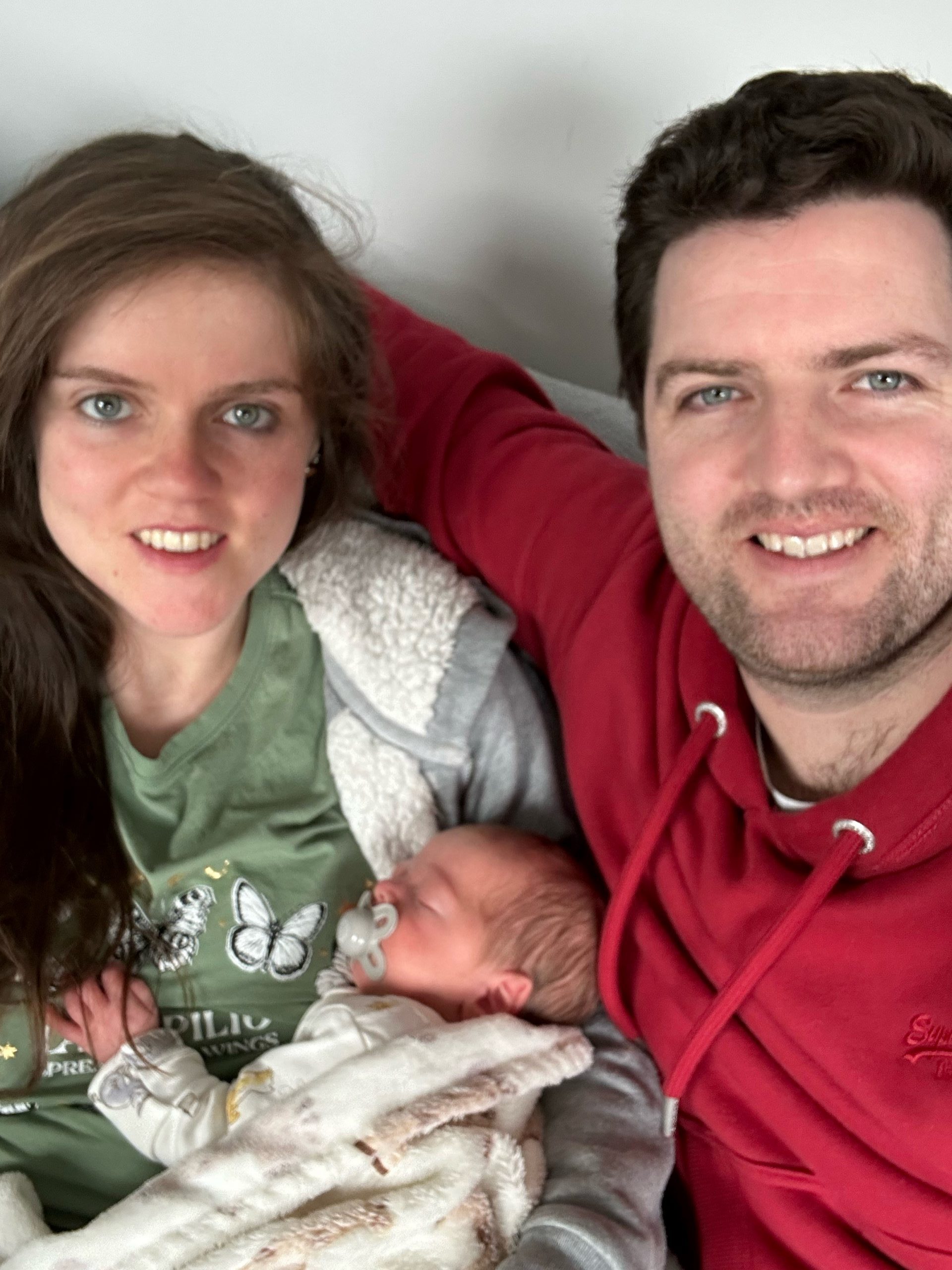 Baby Jack, now five weeks old is at home, enjoying all the things a happy, healthy baby should and is a remarkable part of his great uncle's legacy. Despite Professor Halliday's many achievements and accolade's e.g. President of the European Society for Paediatric Research, President of the European Association of Perinatal Medicine and recipient of the James Spence medal in recognition of his contribution to Perinatal Care, he is remembered by his colleagues such as Dr David Sweet and patients, as a kind and supportive man who was loved by the parents of the babies he cared for. Henry is survived not only by his niece Katie and great nephew Baby Jack but also by his beloved wife Marjorie and their three children Joy, Gail and Brian all of whom followed him into medicine.
Professor Halliday's research has not only had a profound effect on his own family but neonatal research in NI and beyond. The NI Clinical Research Network are honoured to have supported trials with Professor Halliday as primary investigator and continue to support neonatal research under the clinical lead of Dr David Sweet, Consultant Paediatrician and Dr Anthony McCarthy, Consultant Paediatric Oncologist within the Belfast Health and Social Care Trust and across Northern Ireland.
Written by Emma Byrne
Back